At Long Lane Primary School, physical education (PE), school sport and physical activity is an important part of our curriculum and school life. As a result, we aim:
To provide an inclusive, engaging and progressive physical education curriculum so that all children confidently develop the knowledge, skills and competence to participate and excel in a range of sports and physical activities, thus enabling all to achieve their personal best.

To provide all children with the opportunity to engage in competitive sports and activities, both within our school and the wider community.

To have a positive impact on children's health and wellbeing including their physical, social, emotional and cognitive development, while fostering a love of physical activity, which they will carry forward as they move through life.
The national curriculum for physical education aims to ensure that all pupils:
Develop competence to excel in a broad range of physical activities

Are physically active for sustained periods of time

Engage in competitive sports and activities

Lead healthy, active lives
We follow the national curriculum to deliver a high-quality experience that inspires all pupils to succeed and excel in competitive sport and other physically-demanding activities. The curriculum provides opportunities for pupils to become physically confident in a way which supports their health and fitness. Opportunities to compete in sport and other activities build character and help to embed values such as fairness and respect.
To ensure we can follow through with our intent and the national curriculum requirements, we have identified three key strands to develop within our school:
1. Enhancing the quality of PE lessons
2. Developing school sport opportunities
3. Promoting a healthy, active lifestyle.
PE, school sport and physical activity is planned and delivered so that we meet our intent and aims as outlined above. Units of work and lessons are planned and delivered using the Complete PE scheme of work, Teach Active (Active Maths and English) and our own planning for particular units of work including dance and gymnastics which have cross-curricular links to topics studied by a year group. The curriculum is successfully designed and implemented to ensure children show that they are learning and progressing by performing their skills, knowledge and understanding in a wide range of physical activities and sports. This is from the start of the child's Long Lane journey in the Early Years Foundation Stage (EYFS), and developed, challenged and enhanced as they progress through school. Using the Complete PE scheme of work increases the range of physical activities and sports offered, as well as ensuring the repetition of particular concepts of learning across year groups – this results in the opportunity for all children to develop competence and confidence as well enjoy and excel within a broad range of activities. In addition, part of the children's social and emotional development includes the opportunity to lead and coach each other which is further developed in Year 5 through the Sports Leaders Playmaker Award.

https://www.completeperesource.com/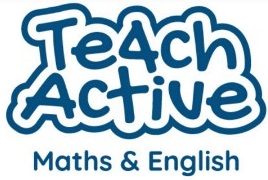 https://www.teachactive.org/my-account/homework/#/

https://www.sportsleaders.org/playmaker
Please click here for details of our Sports Clubs being run this term.
Follow the link to see how we have been using the Primary PE and Sport Premium funding to meet our aims for PE, Sport and Physical Activity at Long Lane.